Traditional American Music from Virginia and Beyond
The Broad Street Ramblers are veteran Virginia musicians steeped in a wide range of traditional musical styles. A typical set list roams from string band tunes to rural blues to Celtic jigs and hornpipes. This tasty stew of traditional music even includes Hawaiian numbers, a Ramblers specialty. The band has played major festivals and intimate coffeehouse settings; because of their deep knowledge of traditional music they also offer interpretive programs.
The Ramblers' play as both a trio and quartet and includes Gregg Kimball (guitar, steel guitar, fiddle, banjo, and melodeon), Ron Curry (guitar, banjo, ukulele, autoharp), Cluny Brown (vocals and percussion), and Peter Sims (guitar and ukulele).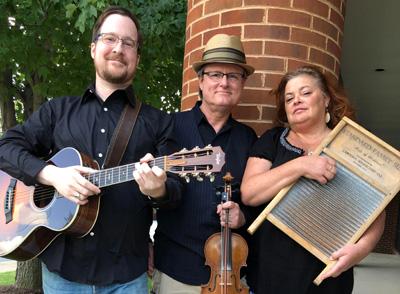 Join the Ramblers Trio at Historic Christ Church and Museum for our "Virginia Roots Music" presentation in April!